–information–
We at Fusion will always try to meet the needs of our clients to the fullest.
With the knowledge of your budget and your wanted vehicles model, we are happy to search for it for you, as well as provide further services: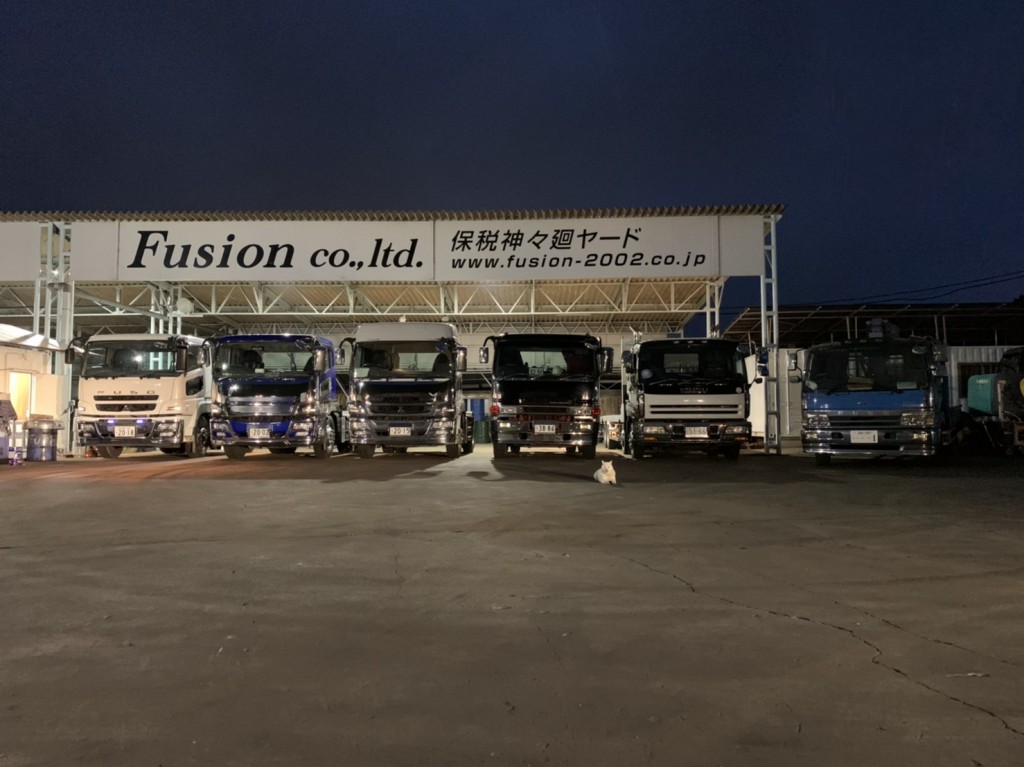 rental yard with pit, vanning,
dismantled vehicles,
transport container, booking,
and the all other export procedures.
You are more than welcome to advise us on any
of your payments preferences.
Thank you.
私たちFusionはお客様のニーズに答えられるよう日々努めております。
車両やご予算をお伝え頂ければご希望の車両をお探し致します。
また、ピット付ヤードのレンタル、
バンニング、車両の解体、コンテナ輸送、
船社のブッキング等の輸出手続きも請け負います。
手数料やそのお支払方法は相談させて頂きますので、お気軽にお問い合わせください。